SHRM Savannah Board Members
If you have any questions about the Chapter or if you have suggestions please contact any member of the 2019 Board listed below.
The President
The President shall preside at the meeting of the members and of the Board. He/she shall direct the Chapter and have charge and supervision of the affairs and business of the Chapter. He/she shall act as the official representative and spokesperson of the Chapter.
Ron Williams, MBA, SHRM-CP, PHR
The President-Elect
The President-Elect is the automatic successor to the President after each has served his/her one-year term. The President-Elect serves as chairman of the program committee, providing quality programs which are responsive to the needs of the members, serves in the absence of the president during meetings and functions, and assists the president in providing leadership for the organization.
Wendy Forgacs, BA
The Secretary
The secretary shall be responsible for recording the minutes of all meetings of TSAC-SHRM and shall be responsible for making all members aware of such meetings.
Elizabeth Rowland, SHRM-CP

Elizabeth grew up in Southeast Georgia. She graduated from the University of Georgia with a B.S. in Agricultural Communications. Before joining the NASDA team in 2013, Elizabeth spent 5 years in the classroom teaching high school students Agriculture Education. In 2010, she received her Master's in Agricultural Leadership, Education, and Communication from UGA.
Elizabeth has been a SHRM member since 2013 and currently holds a SHRM-CP certification.
The Treasurer
The Treasurer shall be responsible for the financial affairs of the Chapter. These responsibilities shall include financial reports to the Board and the Board may require arrangements for the annual examination/audit of the accounts.
Kelley McNeal, SHRM-CP
(Picture coming soon)
Kelley grew up in Southern Ohio where she earned her Associates Degree in Radio & Television Communications in 1997. She worked as a local news reporter there for three years before accepting an Assistant News Director position with Adventure Radio (Hilton Head Island, SC) in 2000.
She began her career in Human Resources in 2014 as the HR Assistant for FlightSafety-Savannah. During her time there, she completed her Bachelors of Science – with an emphasis on Human Resources Management and then in 2017, she received her SHRM-CP certification. Currently, she works for Chatham County as the HR Specialist within the Benefits Department.
She has been a SHRM National Member since 2011 and a SHRM Savannah member since 2015. This is her first volunteer position with the board.
The Vice President of Marketing and External Relations
Blanche Eden-Gnann, SHRM-CP, PHR
Blanche Eden-Gnann is the Corporate Director of Human Resources and Safety for Chatham Service Bureau, Inc., dba Bradley/Dixie Companies. She began her employment with this Company back in 1996 as a Benefits Manager. At that time, she had just completed a five year period of employment in the Human Resources office at The Landings Club. During her time there, she worked in all areas of the office and managed the ADP payroll system.
Blanche began her career in hospitality, working 19 years at the Sheraton Savannah Inn & Country Club on Wilmington Island. Don't let this age her too much, as her tenure there began at age 14, where she worked summers at the pool snack bar and as a counselor for the children's programs. Other positions she held during her nineteen years of employment were in food & beverage, sales, convention services, personnel and catering.
She also has found her involvement in both SHRM and SBG (Savannah Business Group) to be most rewarding. Blanche has been for many years; and still is, a SBG board member. She also held officer positions for approximately eleven years, five of those in the position of President.
Blanche also had the honor of speaking at the HealthCare Reform Conference in San Diego, California in 2010. She was asked to fill in for another local member who had a conflict at the last minute. She spoke to the attendees on the implementation of a Company Wellness Plan and incorporating it into the Company's medical plan design. This was a great opportunity and resulted in some positive feedback from those who attended the session.
After the first SBG President term was finished, she then decided to focus more attention to SHRM Savannah, offering her services by volunteering when and where they were needed. Blanche first served as Treasurer; then, was given the honor of being voted in as the VP of Marketing and External Relations. Blanche is looking forward to serving the chapter members again in 2019 and appreciates everyone's ongoing faith in her.
The Vice President of Membership
The Vice President for Membership shall serve as Chair of the Membership Committee, reviewing all applications for membership and making recommendations to the Board of Directors. He/she shall encourage membership growth and shall maintain the official membership roster of the Chapter.
Monique Herron, SHRM-CP, PHR
Born and raised in Queens, New York, Monique served in the United States Air Force prior to settling in Savannah, Georgia. She held the position of Communications Specialist for the City of Savannah before joining GAP, Inc. as an Associate Manager for 7 years. She matriculated from Savannah State University with a degree in Business Administration and an emphasis on Management. She developed an interest in human resources management which led to a position with PepsiCo Inc., Frito Lay division as a Human Resources Administrator. In this role Monique handled payroll, HRIS management, recruitment efforts, and employee relations duties. To further her career development in this area, she earned her Master's Degree in Human Resources Management. Monique joined Gulfstream in 2011 as a Staffing Screener and now serves as a Recruiter Analyst.
The Vice President Electronic Communications and Social Media
The Vice-President of Electronic Communications and Social Media shall be responsible for maintaining set up, layout, updates, merchant accounts for Chapter information and communications on the website and all social media sites as governed by the President and the Board of Directors. TSAC-SHRM requires the Vice-President of Electronic Communication and Social Media to be a current member in good standing with SHRM and attend all monthly Chapter and Board of Director meetings.
The Past President
Cheri Sale, SPHR, SHRM-SCP
Cheri Sale is the Past President for The Savannah Area Chapter of SHRM. Sale came to the Human Resources venue via a paralegal education and her background in human resources includes service in both the private and public industry since 2000 as an HR Manager and Generalist. Sale is a national SHRM member and has served the SHRM Savannah Chapter in various Board positions since 2007. Sale has held the Professional in Human Resources certification (PHR), the Senior Professional in Human Resources (SPHR) certification since 2009 and most recently, the SHRM-SCP certification. The Georgia SHRM State Council awarded Sale the HR Leader of the Year for 2014 and is the Diversity Chair for the Georgia State SHRM Council for 2016.
Born in Germany, Sale grew up in many countries throughout the world such as Turkey, Ethiopia, Italy, Greece, Portugal and Brazil. Sale graduated with honors from the Presidio of Monterey in the Continental Portuguese program and served as translator and interpreter at the American Embassy in Lisbon, Portugal for the State Department. Sale's businesses have included a boutique in Elvas, Portugal, a marketing venture with DBC Limitada and a property-management company in South Florida. Prior to moving to Georgia, Sale was an occasional instructor for paralegals at the Legal Institute in Ft. Lauderdale and was a panelist on a radio talk show in the South Florida market.
Sale has served as volunteer for the Red Cross, The Humane Society, Habitat for Humanity, Relay for Life and the Make-a-Wish Foundation and participates in all of the Chapter's business and SHRM Foundation charity ventures.
SHRM Foundation Committee
Chair - Open Position
As a local affiliate of SHRM, we support activities of the National organization through our contributions to the SHRM Foundation. All members are asked to contribute at any level they deem appropriate to support scholarships, memberships, registrations, and other activities of the SHRM Foundation.
(Picture coming soon)
Membership Committee
The Membership Committee reviews all applications for membership and making recommendations to the Vice President of Membership. The membership committee recruits and communicates with new members; recommends and implements activities designed to attract and retain members.
Program Committee
The program committee provides quality programs which are responsive to the needs of the members; plans and arranges for speakers at monthly meetings. Encourage local businesses to sponsor meetings.
Sponsorship Committee
Chair - Blanche Eden-Gnann, SHRM-CP, PHR
Develops and implements internal and external public relations and communications activities; conducts marketing activities designed to promote the chapter. Recruits sponsors for all meetings of the Chapter and special events.
Other committees include but are not limited to the six core leadership areas of college relations, workforce development, professional certification, and diversity.
College Relations Committee
Chair Open
Works with local colleges to ensure membership of students and faculty.
Legislative Committee
Chair - Sara H. Lamar, Government Affairs Chairperson for Georgia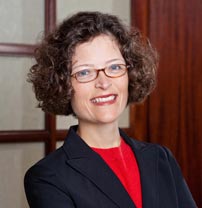 Co-Chair - Wendy Forgacs, BA, Legislative Director

Workforce Readiness Committee
Chair Open
Carries out the yearly initiatives as identified by SHRM National and the SHRM Foundation. Past Workforce Readiness Initiatives have included the Aging Workforce and Hiring Veterans.
Professional Certification Committee
Chair Open
SHRM Savannah supports all of our members in their pursuit of SHRM certification, either SHRM-CP or SHRM-SCP.
For FAQ's on professional certification go to http://www.shrmga.org/certification.htm
---
Looking to get more active in SHRM Savannah by volunteering to be on the Board or a Committee? Click link below to find out how!